INSTill Sponsorship Program
instill: gradually but firmly establish an idea or attitude in a person's mind
Through the INSTill Sponsorship Program our vision is to partner with Khmer families to enable their children to complete high school education. Lack of money, proper documentation and motivation are just a few of the reasons Khmer children are not sent to school. More than just providing funds, our purpose is to encourage families to prioritize education, as well as assist the families in communication with the schools and education officials for proper documentation, etc. The vision of INSTill Sponsorship program is to give a hand-up rather than a hand-out, to empower families with the knowledge and experience to give their children a bright future. To instill hope and vision in their hearts. As the Khmer saying goes, 'Drop by drop the cup is filled.'

 

In Khmer culture it is common for older children become the financial supporters of the family starting as young as 12 years old. Not having had the opportunity to get an education or learn a skill, they often go to work in the clothing factories where they are over-worked and under paid. Once they start in the factories, they never have the opportunity to study or learn a skill that will help them get a better job. Young girls are sometimes sent to work in the KTV (karaoke) bars where they're at risk of ending up in the sex industry. Once they start down one of these paths the cycle of poverty continues unbroken from generation to generation.

 

In other situations, families try to send their children to school, but the legal paperwork required for them to continue to high school is often complicated. Not having the connections or motivational support, many parents give up and decide to pull their child from school and have them start working.

 

Through our different programs we have connections with many families in our neighborhood who face difficulties educating their children. Born out of a desire to see the cycle of poverty broken for these children, we have a vision to start a sponsorship program that will fund these children through high school. But more than just a financial hand out for these families, we want to give life to their dreams of a better future. We want to instill in them the value of working hard and not giving up. Through all of this our ultimate goal is always to give the message of hope that Jesus Christ brings to this broken world.
Trouk Chantrea
My name is Chantrea. I am 14 years old, and I am in grade 8. I want to continue studying but I do not have enough money to pay for my school fee. I do not have a mother, I have only my father and brother and every burden falls on my brother. Due to Covid-19 my brother lost his job, so my father and my brother do not have money to pay for my school. That is why I want to apply so I can finish school. I believe that when I finish my school, I can be a primary school teacher. May God bless you!
Since Chantrea's mother has passed away, as an older child she is expected to stop school and work to help support the family. Her cousin is a university student living in our dorm and wanted Chantrea to be able to finish school, so Chantrea came to live with her at the dorm. Attending the dorm Bible studies and Sunday worship regularly, Chantrea has become special part of our church family. We would love to partner with you in helping her grow into a beautiful young woman who can give back to her own people.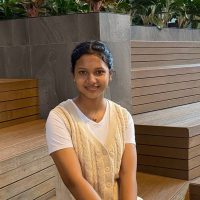 Chea Vandy (Bol)
This is Chea Vandy but everyone calls him Bol. He is around 14 years old. We are not sure of his exact age because he doesn't have an accurate birth certificate. He has been hanging around our organization since 2019. Givi, one of the English teachers, took Bol under his wing when he noticed Bol was illiterate and consistently missing school. Bol, like many children in Cambodia, comes from a broken home where the parents pay very little attention to their children's education. Givi started sending him school in late 2021, and Bol became a Christian in the spring of 2022. Since then, Bol has grown both in education and as a person. He practices reading with a tutor in the evenings and joins the beginners' Bible study once a week. Bol's tutor also uses the Bible to teach him reading which has been very beneficial, not only for his reading but also his spiritual development.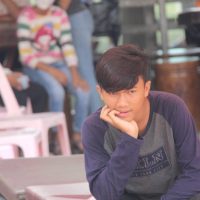 Chea Srey Load
Meet Srey Load. She is 15 years old. When Srey Load was born, her mother lived in the province and her father had already left for another woman. Ever since then her mom has struggled to provide for herself and the family. Because they moved around quite a bit, Srey Load's education was sporadic and incomplete. By the time Elvin and Ruth became involved in her life all her school records were missing and it took a lot of work to be able to enroll her in school again. She is now in grade 8 and is consistently in the top 25% of her class.
        Srey Load became a believer about 2 years ago, has a tender heart and really cares for others. She dreams of becoming a doctor so she can open a local clinic and help her own people. Elvin and Ruth are committed to helping her achieve that goal.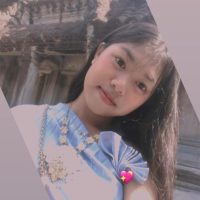 Nath Sreylen
Hello, My name is NATH SREYLEN. I come from Phumi Beongrai, Reoseykev commune, Prekprasop district, Kratie province. I have two sisters, I am the second one. I am a student nowadays. When I was young, I had a dream to become a teacher because this skill can help society and my parents love it. But when I grow up my heart wants to study accounting. I have two sisters, my first sister is working now. And my youngest sister is 14 years old now, and she is studying. My mom's name is Bo Sokchin, she is 41 years old now. She is living in the village I mentioned above. She is a farmer. My dad's name is Chhun Sina, He is 45 years old. He is a farmer, too. My parents send me to Phnom Penh to study because my family is poor. They cannot rent the house for me to stay that is why I came to stay in the Redeeming Rain Dorm This Organization helps me reduce my living expenses. And also it is a safe place for me to stay. All these reasons push me to apply for a scholarship because it can help me reduce some expenses which can help my parents. In the future, I want to become an employee in an organization or public institution. If I have my bachelor degree in accounting, I will apply for a job in an organization, company, or with other public institutes. I want to help my self and the country with my degree, especially I want to help my parents.
Ly Kimlaing
Hello, My name is Kimlaing. I am a student who is staying in the Redeeming Rain Organization girls' dorm. The reason that I want to apply for the scholarship from RRO is to reduce my parents' burden since they are supporting my siblings even though my sister got married, they are still under my parents' burden. They are managing the budget for providing for the family monthly, for my sibling and myself, too. 
My major is Business IT. The cost is $390 per term and there are two terms per year. The reason that I chose business IT is because: 
I want to run my own business by providing the service such as Design, Digital Marketing.
I want to become a part of the institution which received the service developed through design.
I want to provide beauty and attractiveness to those who received the service.
I am also studying English at Australian Center for Education (ACE). The cost for this is $220 per quarter. I'm studying English because:
English is the universal language and is very important to business in Cambodia.
English can help my study which means I can do more research.
I want to have more experience related to the faith in Christ Jesus with the church abroad.
I want to study the Bible abroad so that I can become a good servant of the Lord.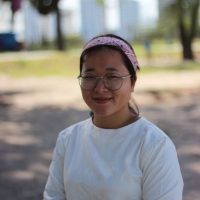 Voeurn Sreyna
My name is Sreyna. I have four siblings and I am the fourth daughter. My parents are snacks sellers. All my siblings are married. My dream, when I was a little girl, was to draw art. I like painting and I wanted to become an artist. But when I was in high school, I came up with a new goal which was to become a teacher. I like teaching so much. Currently, I am a student of Khmer literature at Royal University of Phnom Penh. I am in the second semester of my first year. I am at the first step of pursuing my bachelor's degree. I need to go through it for three more years. I plan to get my bachelor's degree; then, I will take the state exam to become a public high school Khmer teacher. That is my desire, I want to teach Khmer at a public high school. I want to help the children. The children are like a young bamboo shoot, ready to grow into a tall strong bamboo plant. After becoming a Khmer teacher at a public high school, I want to pursue a master's degree of Khmer literature so I can improve my knowledge. If I have my master's degree, I will take the state exam so I can teach at the university.